Developing an eshop with SEO is the most important step you can take for your online store, if you want to have increased sales.
Eshop promotion with SEO
Most businesses focus on eshop promotion with Social Media and Google Ads investing significant amounts of money in these ways of promotion.
However, the power of SEO in eshop promotion has decisive results in terms of visits to the online store and in terms of reducing advertising costs.
If an eshop is in a good ranking in Google's organic results it has more chances to increase its sales, almost inexpensively.
Eshop development based on SEO
Why using SEO is more important than eshop development? Because the way your content is published in your online store will determine your ranking in Google's organic results.
When it come to eshop development we at Bluemind digital marketing services make sure to keep the technical part of SEO in every online store we create.
In addition, we offer our customers SEO-based product optimization from the moment they create the product file that we will publish in the eshop even if -instead of an excel/xml file- we have implemented an interface of the eshop with a warehouse tracking system.
In Bluemind besides being experienced professionals in eshop development, we are also experts in SEO promotion.
What should be done in an eshop to promote with SEO;
SEO is a complex process that requires special knowledge that only a SEO Expert can possess. The actions required can be divided into two main categories:
On-site SEO: Optimizations made to the e-shop so that Google "reads" it better and can rank it higher in its results. These actions concern both some technical points of the e-shop and its content
Off-site SEO: Actions that take place outside the e-shop and aim to increase its dynamics & extroversion, such as for example the acquisition of back links from relevant websites or other e-shop.
What are the benefits of eshop development based on SEO?
Higher eshop traffic
Less money spent for advertisement on Google
Faster brand awareness
Strengthen your business against the competitors
Unlike other advertising channels where if you stop advertising you stop showing up, SEO is clearly more stable. Once an eshop gains ranking on page 1 of Google the time it takes to get outside of that ranking is quite long.
Even if you find yourself out of the 1st page of Google, Bluemind's experienced SEO Expert can restore your eshop.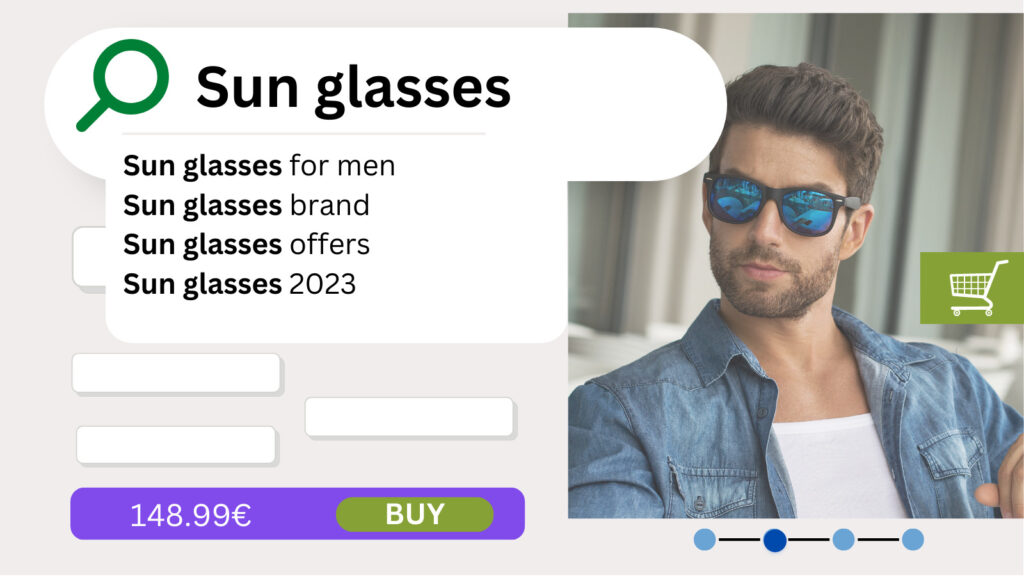 What is the cost of eshop development based on SEO?
Developing an eshop with SEO costs more than developing an eshop without an SEO strategy, but the investment pays off quickly.
For the development of an eshop with SEO, our team needs to make a thorough study of the keywords of the market you operate in and your competition, which can lead you to a better ranking in Google..
The result of our service "eshop development with SEO" will justify your strategic choice to implement eshop development with SEO and will return you more than double the results compared to other companies that do not have this knowledge.
As your competition will only be busy with eshop ads, you will be closer to the 1st page of Google for every euro you invest in advertising.
Your prospective customers who search on Google to buy shoes, clothes, furniture, jewellery, pet food, food supplements and anything else they need will be able to find your eshop in the organic Google results and then the searches can be converted into visitors to your e-shop.
If you are ready to take the next step in developing an eshop with SEO then it is the right time to contact us!
Fill in the following form of interest and a representative will contact you shortly.